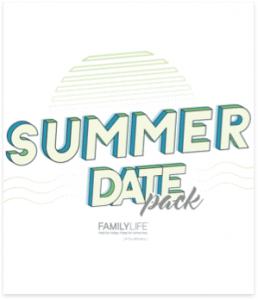 Your FREE Summer Date Pack is on its way to your inbox!
We hope this resource helps to stop the "summer drift" … and also adds a little fun to your marriage!
Before you go, there are a few things we'd like you to know…
This is why we need your help.
If you feel led, would you help these people by making a gift today to FamilyLife? You will be helping to reach even more hurting families with valuable resources like this one with your gift today to FamilyLife.
As a bonus this month, your generous gift today will be matched dollar for dollar – up to $645,000 – to reach families with biblical truth and practical resources.
You may make your gift today using the secure form below.
We are grateful for your generosity!