Seeing Beautiful Again
In the middle of pain and disappointment, seeing the beauty in our lives can be incredibly difficult. In Seeing Beautiful Again, New York Times bestselling author Lysa TerKeurst shares how she processed seasons of disappointment and heartbreak, while inviting you to hope again.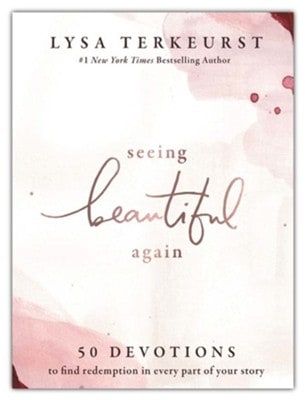 We want you to have this incredible resource so you can process the disappointments of the last year with the hope found in Jesus.
When you make a gift today, not only will you receive a copy of Seeing Beautiful Again, but your gift will be used to reach families in critical need. Your generous gift will go directly towards drawing more people into a growing relationship with Jesus Christ through increased evangelism and discipleship in local communities.
Your life has unforgettable beauty and this powerful book will equip you to see it once again.Use the secure form below to make your gift and get your book.