Your Giving Tuesday gift will provide hope to twice as many marriages and families!
In this holiday season, many individuals and families are struggling with relational, financial, and work-related stress. Their fast-paced schedules leave them feeling depleted, disconnected, and hopeless.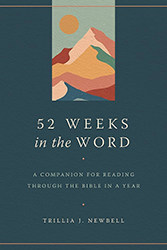 FamilyLife's goal is to breathe hope back into the hard-to-breathe places, to meet people where they are so they can find joy and hope in their day-to-day lives through a relationship with Jesus.
Your Giving Tuesday recurring gift will help bring hope to families through initiatives like:
Translating our brand-new Art of Marriage™️ video series into three of the most spoken languages in the world—Mandarin, Spanish, and Arabic—bringing hope to couples in their first language!
Launching FamilyLife Equip, a free platform full of discipleship tools and biblical resources for individuals and families who want practicable ways to impact their communities.
Creating biblical video and audio resources, such as Real Life Loading…, a podcast for young adults, and practical YouTube "first step" videos for knowing Jesus.
And continuing to produce content and events designed to help people meet Jesus right where they are.
Giving Tuesday was created to unite us all in a day of generosity to make a difference in the world. What better way to make a difference than restoring lasting hope into the relationships that matter most: your family, your friendships, your community, and your world.
And if you act now, your monthly gift of any amount will be matched up to 2.5 million dollars, doubling the number of families you'll help.
With your generous gift, we'll send you our holiday bundle of 52 Weeks in the Word, by Trillia J. Newbell, and Conversation Cards for Families! This powerful devotional will deepen your faith and strengthen your spirit in the new year, while the conversation cards help you stay connected with those who matter most.
Please make your matching monthly gift using the secure form below to give hope to twice as many people.