You Can Save Marriages, Equip Parents, Strengthen Families
Do you believe that families and marriages are faced with some of the greatest challenges in our lifetime?
Do you believe that marriages need God's Word more than ever to lead and guide their families?
Do you believe that families lack practical resources and biblical guidance to have Godly homes?
Of course you do! You believe this because you have given to this cause in the past. And now, as families and marriages experience increased stress, fear, exhaustion, and uncertainty, we hope you will consider investing again.
We need you.
We need people who believe in God's ability to transform families and marriages.
When you become a Legacy Partner, you can save marriages, equip parents, and strengthen families on an ongoing basis.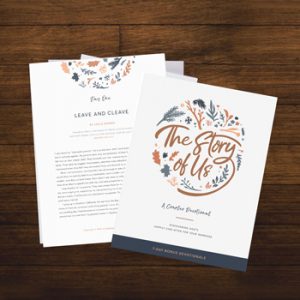 By becoming a Legacy Partner today, you receive:
A copy of our newest couples' devotional, The Story of Us. This book includes 52 devotions for you and your spouse to be encouraged through God's Word.
"Insider" ministry updates and exclusive virtual events designed to deeply connect you with all God is doing through your partnership with FamilyLife.
Free Weekend to Remember marriage getaway registration to the location of your choice for you and your spouse. Or, you can gift this to a couple who could use a weekend getaway to restart and recharge their relationship.
Use the form below to start your ongoing support for families and marriages who are in critical need of God's help and hope.