Your monthly gift will keep FamilyLife here for you and help us build strong families around the world.
As a donor-supported ministry, we need to find partners to walk alongside us in our mission to effectively develop godly families who change the world one home at a time.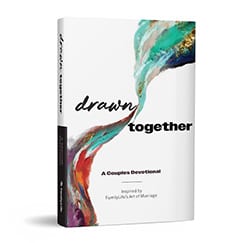 Imagine facing the challenges of the last few years without the daily encouragement you and your family received through FamilyLife. But we know there are even more families that need the hope of Christ and biblical truth to sustain their faith as they encounter life's unexpected journeys.
Our daily radio broadcasts and podcast library, Weekend to Remember®️ marriage getaways, online courses, and cutting-edge resources all rely on the generosity of people like you.
That's why we need your help today to ensure we can always be here for you and the families in your community who are desperate for Christ-centered support.
Your gift of as little as $30 a month will strengthen families in an ongoing basis through:
FamilyLife Today®️ radio and podcast shows: bringing you conversations that help you pursue the relationships that matter most.
Real Life Loading…: This new podcast answers the hard questions young adults are asking about their faith.
Online courses: Our courses equip families 24/7 with the latest research and insights to experience lasting healing.
FamilyLife Blended®️: providing biblically based resources that help prevent re-divorce, strengthen stepfamilies, and help break the generational cycle of divorce.
Small-group studies: enriching Bible studies from FamilyLife for your small group or church event.
Some generous donors, just like yourselves, have seen the importance of our mission and made sure your monthly gift will be matched dollar for dollar for the entire year. This means your $30 monthly gift will make a $60 impact, but only if you make your first gift by May 31.
As a thank you, you'll receive Drawn Together, a 52-week couples devotional created to strengthen your marriage. Keep it to read with your spouse, or give it to a couple in need. As always, when you join us as a monthly FamilyLife Partner, you'll receive a gift card to attend a Weekend to Remember event in your area for free. You'll also gain exclusive access to our new Partner library, full of expertly curated content, as well as access to our partner Facebook Group that has live events with some of our on-air hosts.
Use the secure form below to make your monthly gift to ensure that FamilyLife will always be here for you and every other family.