You can strengthen families in crisis 365 days a year!
Every day, countless people come to FamilyLife desperate for help. Whether it is a marriage on the verge of divorce, a teen needing Christ, or a parent struggling to raise their children, families in your community need help right now.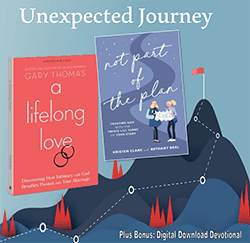 You can reach these families with the encouragement they need to experience all Christ desires for them.
It doesn't matter if the struggle is a rebellious child or rebuilding marital trust, family healing requires daily ministry. It's never solved with just one broadcast or one timely resource.
That's why we need your help to minister to desperate families 365 days a year.
Your monthly gift will strengthen families in an ongoing basis through:
An updated FamilyLife App — Spreading the Word of God with biblical resources to anyone with a smartphone.
Self-guided couples experiences — We're creating unique virtual experiences to strengthen marriages and empower husbands and wives to be "one flesh."
Content for digital small groups — With churches increasingly meeting online, we're creating state-of-the-art resources to encourage digital small groups and provide married couples with 24/7 access to biblical help to grow together and impact their corner of the world.
And ultimately, bringing more people into a growing relationship with Jesus Christ through increased evangelism and discipleship in local communities.
Thanks to some generous donors, your monthly gift will be matched dollar for dollar for the entire year. This means your $30 monthly gift will make a $60 impact and restore TWICE as many families through the Gospel of Christ. You'll also receive The Unexpected Journey bundle with Not Part of the Plan by Kristen Clark and Bethany Beal, A Lifelong Love by Gary Thomas, and our digital devotional, Unshaken.
But only if you make your first monthly gift by May 31.
Use the secure form below to make your first monthly gift to strengthen struggling families 365 days a year: