Great News!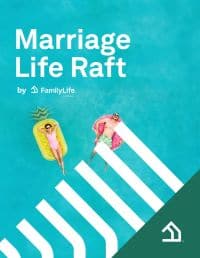 You're about to get your hands on the Marriage Life Raft that will help you and your spouse paddle back together and stop the summer drift.
In just a few minutes, you'll receive the eBook in your inbox!
Before you go, there are a few things we'd like you to know…
Your gift of $50 will reach thousands more homes with valuable resources like this to help strengthen marriages.
Don't hesitate! Make your gift today using the secure form below.