It's no secret that we live in a world full of temptations, confusion, and obstacles. People everywhere are struggling, even those in the church. Between our increasingly secular world and challenges like the COVID-19 pandemic, families are in need of tools to find hope in and navigate today's ever-changing landscape.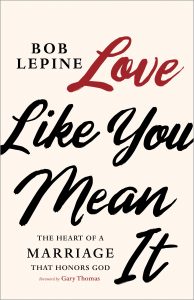 Since 1976, FamilyLife has helped families thrive against the odds, providing biblically based resources to help strengthen marriages and families. Our mission is to equip them for all seasons of life with tools like our radio program and podcasts, Weekend to Remember® marriage getaways, The Art of Marriage® video series, Bible studies, and more.
And we haven't done it alone. None of these events or resources would be available without the generous support of people who have felt called to join us in this God-sized mission to support marriages and families.
With your help today, FamilyLife will stand as a beacon of truth. You can give families who are struggling right now a resource for biblical answers to the unprecedented challenges of our time. Your gift today will help provide:
Our daily FamilyLife Today® radio broadcast, co-hosted by Dave and Ann Wilson. If you've been a listener, you know each broadcast is packed with practical advice to help families deal with life's toughest challenges.
A lifeline to marriages on the brink of breaking up through our Weekend to Remember marriage getaways and other tools that help couples overcome their pain and discover God's best for their lives.
Real-world advice—including our Real Parent Life™ outreach kit—for parents struggling to raise kids in today's culture that does everything to turn young hearts away from Christ.
To those able to give a generous gift of $25 or more, we would love to honor your support by offering you a copy of Bob Lepine's book, Love Like You Mean It. Will you partner with us to help families in your community pursue what matters most? Use the secure form below to get started.