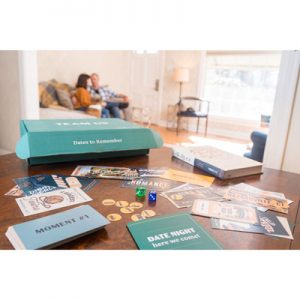 Thank You for Your Nomination!
Would you consider funding a Dates to Remember box for a frontline worker?
Your gift can help their exhausted relationships find connection.
Here at FamilyLife, we're passionate about helping couples grow toward deeper intimacy with each other spiritually, emotionally, and physically. We've found that quality time and moments together can go a long way in achieving this goal.
Out of gratitude for their efforts, we would love to gift Dates to Remember to as many frontline workers as possible. Would you help re-fuel marriages across the nation by making a donation toward this goal?
Your gift helps a couple rev up the romance with meaningful moments together. After this past year, it's a small way to give back part of what they've put on the line.
Ready to Give?
Please make your gift using the secure form below.