You Have the Power to Save a Family
Your gift is matched dollar for dollar this month!
The Word became flesh and made his dwelling among us. We have seen his glory, the glory of the one and only Son, who came from the Father, full of grace and truth.
John 1:14
In just a few weeks, it's going to be a brand new year. 2020 has no doubt been unpredictable, but faithful partnerships from friends like you is what keeps this ministry going at a time when families need it the most.
In the year ahead, it's going to be more important than ever that biblical encouragement and practical resources are readily available to empower families with the tools they need to develop a godly home. You can probably think of several families right now who could use the help and hope that the pages of Scripture provide. You want to reach them, and so does FamilyLife.
But we can't do this alone. We need followers of Christ to step forward and equip marriages and families with the unchanging truths of God's Word.
FamilyLife has been given an extraordinary $2 million matching gift. This is a critical time to donate as we've had some friends of the ministry, who've come along and offered to match every donation we receive during the month of December up to $2.7 million. That means your gift of any size is doubled in impact to reach even more families with biblical truth.
Your generous gift will go directly towards helping to launch these new outreaches to meet people right where they are…
Reminding couples of the importance of intentional conversation and helping them bring the "wow" back into their marriages through the Dates to Remember box, coming early 2021.
Helping couples move from isolation to oneness through new digital resources such as new online mini courses, couples assessments, and small-group series.
Continue as the leading blended family educational ministry by providing resources to those both in blended families as well as those ministering to blended families.
Mobilize 1,000 small-group leaders this year, teaching them to share the gospel using their marriage story and then training others to do the same.
Continue to reach the world through marriage events and in house small groups to more than 100 countries through FamilyLife Global.
Will you make a difference for families seeking God's unchanging truths by making a generous gift today?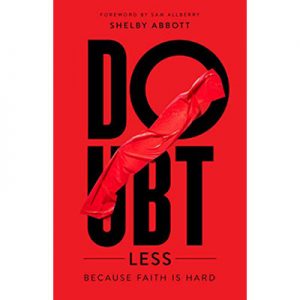 With your gift of any amount this month, we would love to send you Doubtless by Shelby Abbott. In this book, Shelby comes alongside Christians to help them honestly face their doubt and turn to God for the gift of faith. As a bonus, you'll also receive the Lifting My Family in Prayer Bundle that includes specific prayers and Bible verses on how to pray for your husband, wife, or children.
Don't delay. Please give a generous year-end gift today to help FamilyLife reach more families than ever before through the special matching gift!
Use the secure form below to get started.