You Can Restore Broken Families and Relationships
Every day, we hear from families in crisis: the husband with a terminal diagnosis, the wife served divorce papers, families struggling through betrayal, addiction, and financial devastation.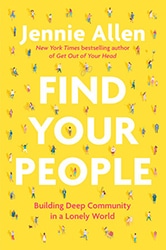 The stress that began during the pandemic has only grown due to skyrocketing inflation and economic unrest.
It's critical that these families find the practical, biblical tools and resources they need to build vibrant, healthy relationships with one another and with their neighbors.
That's where you come in. By making a gift today to FamilyLife, you can reach these families with biblical resources proven to strengthen relationships and communities.
For over 45 years, FamilyLife has equipped millions of people to experience the abundant life Christ promises. We know what these families need, and you can ensure they get this critical support now.
Specifically, we need to find believers who will step forward by August 31 with a gift to restore hurting families with the timeless truths of God's Word and help build up families who build God's kingdom—one home at a time.
Your generous support today will help us launch new initiatives, update critical resources, and create new pathways of bringing the gospel to every home.
You will also get a free copy of Find Your People by Jennie Allen. This bestselling book has helped thousands of people create vibrant communities nationwide.
Can we count on you?
Use the secure form below to make your gift and restore broken families and communities today.