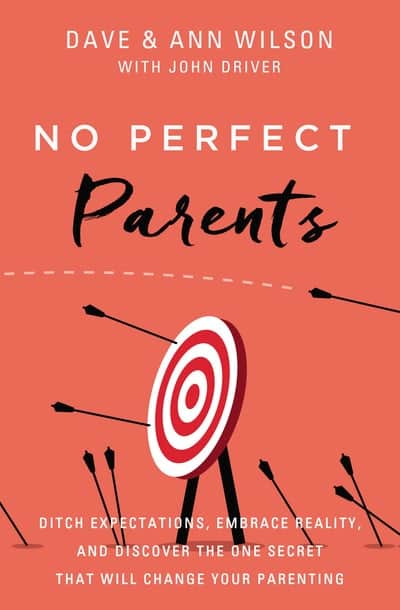 You can ensure families grow toward Jesus and each other by becoming a monthly supporter of FamilyLife.

Raising kids with hearts for Christ may be the hardest thing you ever try to do, but it's also the most important thing. In No Perfect Parents, Dave and Ann Wilson share funny and honest stories as well as practical steps you can put into practice in your home today. 
And that's our ultimate goal at FamilyLife. As a ministry, we seek to develop godly homes that will have a generational impact. We realize there is a gap between the intentions we have for ourselves, our marriages, and parenting and what we actually experience in life.
It's easy to be too distracted to actually engage in the relationships that matter most.
We're coming off of a year that was incredibly challenging for families. These challenges made the gap we all experience between intentions and reality even greater.
But this is why FamilyLife exists.
FamilyLife is relentlessly supporting families to ground themselves in Jesus.
It's our mission to help families obtain the biblical tools and practical resources they need to have a faith-filled home that breaks down barriers and inspires more families to overcome their obstacles with God's love. But we can't do this alone.
We need you. We need followers of Christ who have a heart for families in need to join us in this God-sized mission. With your ongoing, monthly support, the mother who's troubled by trying to guide her children away from worldly temptations or the torn father who balances a stressful career and his family can still keep their families a priority by having an endless well of Christ-centered content to lean on.
Will you become one of the two families in your community needed by the end of this month to help ensure we can reach every home with biblical tools and practical resources? As a thank you, we'll send you a copy of No Perfect Parents by Dave & Ann Wilson, plus a digital access pass to exclusive FamilyLife Today® content!
As this fiscal year comes to a close, we need every person who desires to see marriages healed and families restored to step forward. Use the secure form below to become a faithful, monthly donor.
Use the secure form below to get started.