Your free eBook, Miracle Marriage, is on its way to your inbox!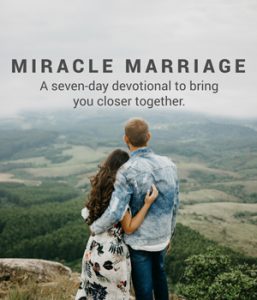 We hope this eBook helps your marriage to reflect the image of God to those around you. 
Before you go, there are a few things we'd like you to know…
Your gift of $50 will reach thousands more homes with valuable resources like this to help strengthen marriages.
Don't hesitate! Make your gift today using the secure form below.
Form Follows: