Help Struggling Families
Establish Godly Homes.
Your support today doubles through a $786,000 matching gift!
For more than 41 years, FamilyLife has provided people with biblically-based, practical help to strengthen their marriages and families … But we know there are still so many more families that need help. In a culture that is increasingly hostile towards Christian values, we must increase our efforts to provide practical and biblical help to families everywhere.
That's why we depend on our Legacy Partners, who commit to give financially each month. This ongoing support helps reach as many people as possible with biblical principles and practical help for marriages and families.
Thanks to an extraordinary Matching Gift given to FamilyLife by a group of longtime donors, your gift made today will be doubled for the next 12 months — up to $786,000 — all to help families strengthen their relationships with God and each other.
Would you consider making your monthly Legacy Partner commitment today?
We are thrilled that God has opened this door to further multiply your giving. With your support, doubled through the Matching Gift, you'll help reach marriages and families with the gospel, keep life-changing biblically-based radio programming on the air, and equip parents and families to impact culture for generation after generation.
This special Matching Gift ends May 31.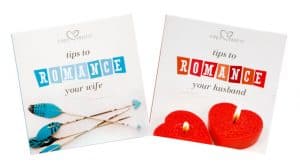 When you make your contribution today, it will be doubled through the Matching Gift and you will receive a free copy of both Simply Romantic Tips to Romance Your Wife and Simply Romantic Tips to Romance Your Husband. This is our gift to you in appreciation for your ongoing support of FamilyLife.